Connecting, inspiring and enabling photographers * to innovate, develop & create their visions together

* If you have a phone or camera, you are a photographer!
We are a friendly, welcoming club providing a supportive structure within which many aspiring photographers have developed their interests and skills
We
meet
every second Tuesday 8pm at Vale Douzaine Rooms. What do we do? -
see here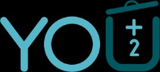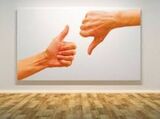 05/09/2023
Carl will talk about composing photos. Is there a right or wrong way?
...more
19/09/2023
Godfray will go through the entries and reveal the results
...more
17/10/2023
Entries due by 3rd October
This Annual competition demands your best local Nature images. A huge variety of types of image is usually entered and anything can win with the judge always being an experienced non GPC photographer.
...more
Brian's Outdoor Results
31/10/2023
Brian will comment on the images from Bordeaux in July and choose his favourites
31/10/2023
John J will present some famous photographer images
...more
14/11/2023
Godfray will demonstrate some Lightroom processing features
...more
28/11/2023
Carl Symes LRPS will be judging the GPC 2023 Annual PDI and Print Competitions
...more