Connecting, inspiring and enabling photographers * to innovate, develop & create their visions together

* If you have a phone or camera, you are a photographer!
We are a friendly, welcoming club providing a supportive structure within which many aspiring photographers have developed their interests and skills
We
meet
every second Tuesday 8pm at Vale Douzaine Rooms. What do we do? -
see here
30/05/2023
Do you remember or do you know about photography before digital?
...more
Start Evening - Sam Thompson Prints
13/06/2023
Sam will talk about some of his own prints before we look at our own entries in the "Street Photography" competition.
11/07/2023
We will be meeting at 6:45pm to take photos of a number of subjects provided by Brian on the night. Use your phone or any camera
...more
Start of Evening - Jo's Travels
25/07/2023
Jo will talk about some of her images from her travels
08/08/2023
Bring your phone. We will meet up probably for some chips and take photos with your phone
...more
22/08/2023
John J will present some famous photographer images
...more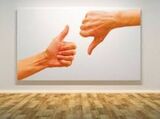 05/09/2023
Carl will talk about composing photos. Is there a right or wrong way?
...more
19/09/2023
Godfray will go through the entries and reveal the results
...more
28/11/2023
Carl Symes LRPS will be judging the GPC 2023 Annual PDI and Print Competitions
...more