2022
League Critique Rota
Click above for List of people due to lead commentary on images
The following items are changes to the Programme shown on the right hand side.......
Images from a BPE Salon
19/04/2022
Tonight we will start with showing accepted images from a British Photographic Exhibition (BPE)
03/05/2022
Print meeting deferred from March
...more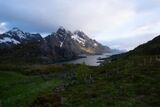 17/05/2022
A landscape image has kindly been supplied by Chris Tostevin-Hall for us to edit
...more
St Peter Port Harbour GPC Outdoor Meeting
31/05/2022
6:45pm start details to follow
14/06/2022
3 or more members will show some of their own images that they like.
...more
28/06/2022
GPC, Prism, Spectrum competition at L'Ancresse
...more
Jo's Chippy Outdoor Meeting
12/07/2022
Details to follow
Results Outdoor Evening 31 May
26/07/2022
Start of evening reviewing images and choice of best images
09/08/2022
Take a set number of images with no editing, deleting or processing - like a film camera
...more
05/10/2022
Results evening from outdoor meeting held on 28th June.
...more
St Peter Port Harbour GPC Outdoor Meeting
Jo's Chippy Outdoor Meeting
Results Outdoor Evening 31 May